We are people who love dogs. We're not just a company.
We care about what our dogs are eating.
Our Mission - Bake from the heart to continually create cookies you can feel good about giving your dog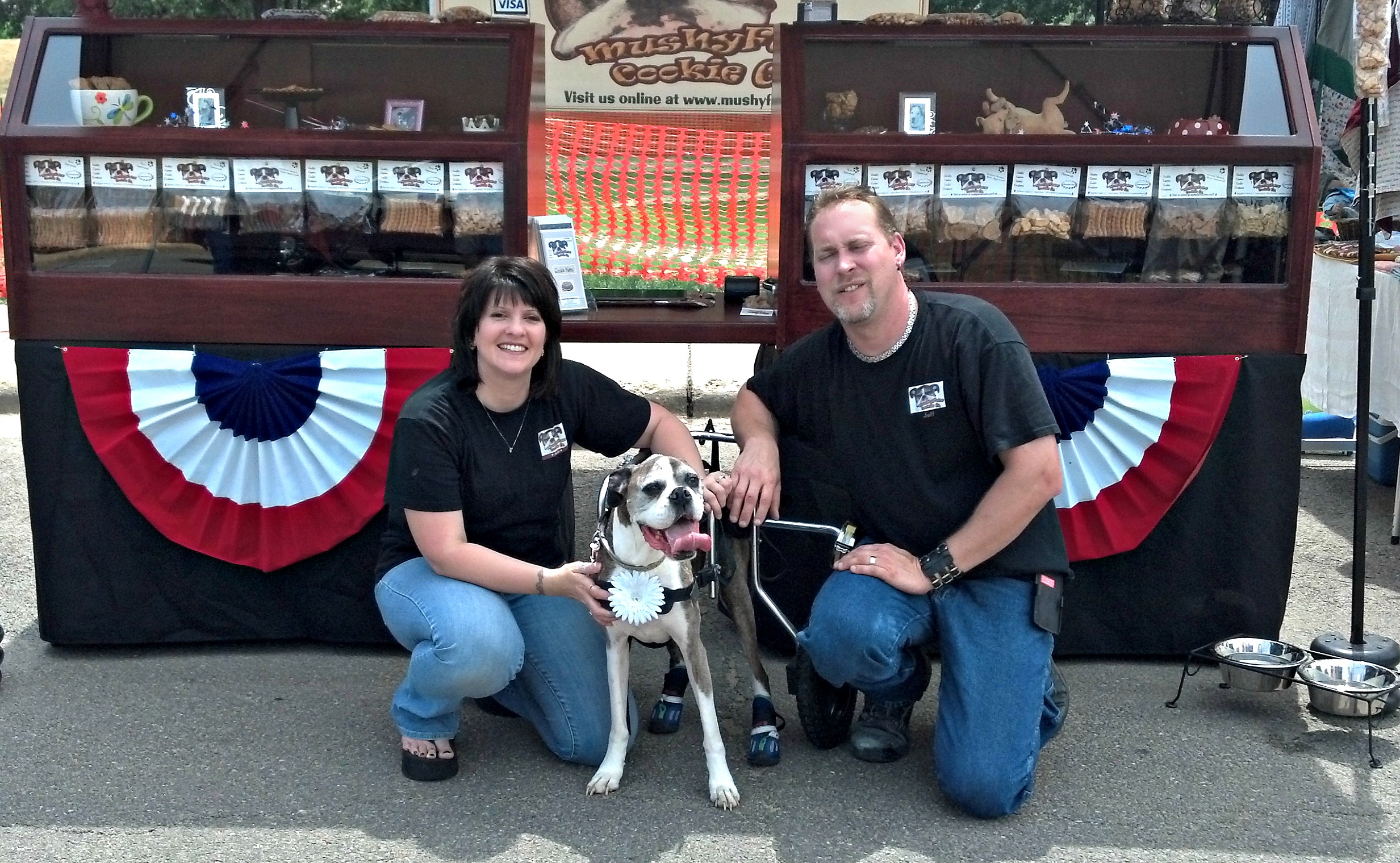 Roxi was our brindle Boxer. (It's her big mushy face on the logo!) She always had a sensitive digestive system and because of this, we were very concerned with what was in her food. We were a bit obsessed with reading ingredient labels and were often horrified by what passed for"quality" in pet foods and treats as well as the cost!
During the massive dog food tainting and recall several years ago, we became very scared for our dogs' health and safety and began baking treats and cookies at home. We used only human-grade ingredients and skipped the fillers and preservatives. We rolled them out by hand, baked and basted them. It didn't take long to realize that we weren't the only ones concerned about the health of our pets and so we shared our creations with our friends and family. After receiving an overwhelmingly positive response, Mushyface Cookie Co. was born.
Not much has changed since then. Sure, our recipes have expanded a bit and we're always striving to create new and exciting flavors. However, we will never compromise quality. Our cookies are still handmade, oven-baked and hand-basted. We are still committed to using only the finest quality ingredients and refuse to add preservatives, fillers or by-products. You will find no added sugar in any cookie with the Mushyface logo. With a variety of flavors and sizes available (including wheat and grain free varieties!) you're sure to find the perfect treat for your four-legged friend!
Want to know more about what is in our products, visit our FAQ page.
Jeff & Michelle and the Pack: Laci and Duncan, and always in our hearts, Roxi, Bandit and Lexi.